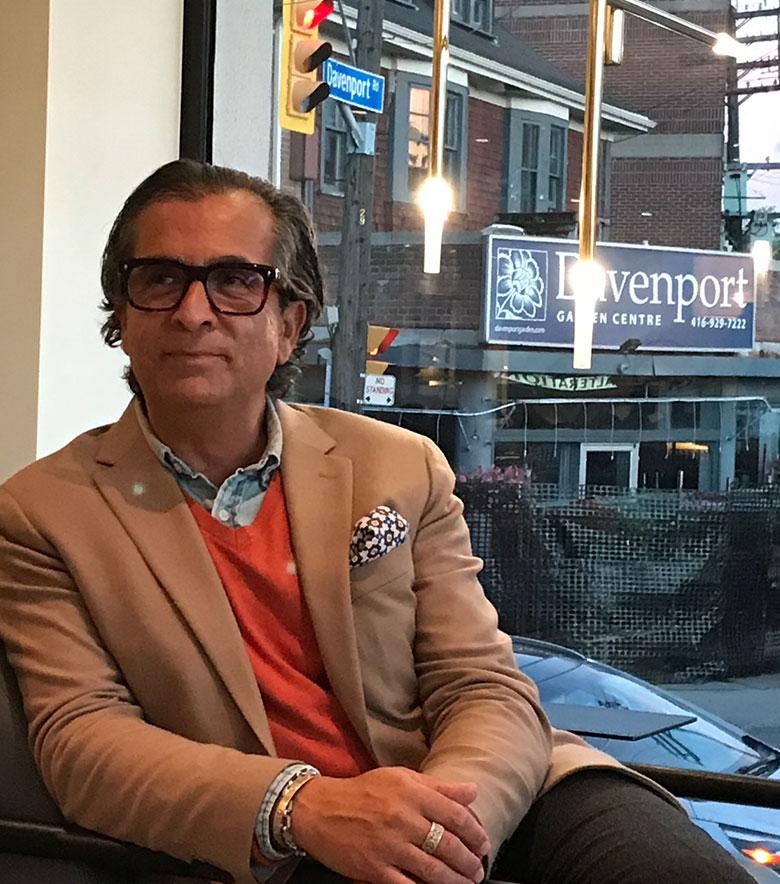 Established in 1993, under the creative direction of Elias G. Kokkinakos, this Toronto based designer in downtown Toronto offers a full service Interior Design Firm, specializing in residential and commercial design, and various special projects.
Design is not just my passion; it's my life. Being able to work as a designer is truly a gift, and I am able to follow my dreams in an industry that I am so passionate about. Creating spaces with history and depth, your space should be deeply personal; make yourself comfortable in them and others will be too. I hold comfort and livability high. When I'm designing a home for a new client one of the best parts of the process is helping them discover their own style as we shop together and gradually develop the concept.
My success in the Interior Design Industry has allowed me to have exposure to so many wonderful things. I have been fortunate that along the way, I learned so much from so many people. Travelling the globe, going to exotic places, these experiences have definitely affected my sensibility and sense of adventure in terms of my design outlook, and have influenced the way I work. When it comes to good design I think the most important tools to have are passion, generosity and the willingness to push yourself to the next level.
My life is not solely focused on design, I believe that in order to have a fulfilling life, one must give something back in whatever way possible. In the summer of 2005 it was a tremendous blessing for me to be a part of a Mission Team to Guatemala. During my stay at the Hogar Rafael Ayau Orphanage, I had the opportunity to witness the daily miracles and the wonderful things that occur in the children's lives. I was inspired by the children and began….
BIG IS GOD one of my labours of love. This is one of my gifts to the world in an effort to make the world a better place! I created a non-profit foundation, providing food, clothing, eduction, but most importantly they will receive the Gospel.
I have made it my goal to devote as much of my life and resources as possible to helping children and persons with special needs. And realizing how blessed and fortunate I am helping others makes the world a more beautiful place.